OUTDOOR SIGNAGE
Our outdoor signs make a great impact and withstand the rigors of outdoor life.
---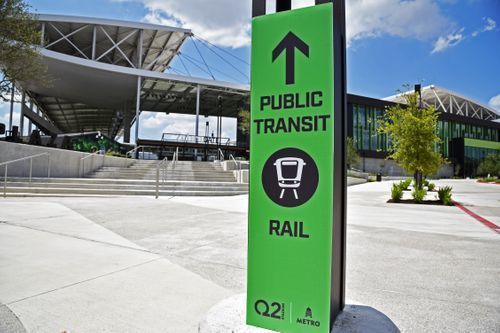 Outdoor signs can be used to advertise a business, promote a service, inform potential customers/tenants or simply point people in the right direction.
With a wide range of solutions to fit any budget, we can assist you in selling or generating referrals. We offer everything from the more economical plastic corrugated stake signs to the traditional, more durable metal-framed and wooden signs.
Take a look at our Outdoor Signs Portfolio here.
USES:
Real estate signs

Political signs

Construction signs

Yard signs

Sponsorship signs

Promotional events

A-Frame signs

Directional signs

Parking signs
MATERIALS:
ALUMINUM COMPOSITE



A lightweight, highly durable and strong substrate that resists scratching and denting better than wood panels. These come single or double-sided and are typically constructed out of a thermoplastic core, sandwiched between two sheets of aluminum.
Thickness: 3mm

COROPLAST



Corrugated plastic, or Coroplast, is a lightweight fluted polypropylene with a "ribbed" look on the front and back. Because of its low cost, coroplast is used mainly for temporary signage both indoors and outdoors. It is chemical, stain, and moisture resistant.
Thickness: 4mm, 10mm

MEDIUM DENSITY OVERLAY



MDO panel is made of plywood with a weather-resistant resin overlay bonded to the wood by heat and pressure. The overlay, which has at least 27% resin content, resists water, weather, wear and degradation
Thickness: 1/2"

STYRENE



Styrene is a lightweight, waterproof, flexible plastic sheet with a satin finish. It is great for hanging signs and frame signs.
Thickness: .020, .030, .060

PVC (Sintra, Komatex)

Polyvinyl Chloride is a lightweight foam board with a semi gloss finish. It is lightweight yet rigid and durable. It is waterproof, chemical resistant, and has superior dent and scratch resistance.
Thickness: 3mm & 6mm

ACRYLIC



Acrylic signs are made of an extremely versatile plastic sheet with a glossy finish, which is also known as Plexiglas®. Acrylic is the perfect choice when you want signs with a sophisticated, high-tech look. Acrylic is highly durable and is often used for illuminated signs.

ALUMINUM (recyclable)



Aluminum signs come in single and double-sided sheets. It's a flat, rigid metal substrate that is lightweight with a baked enamel finish made to withstand the elements. It can be used with many different frame systems and will not rust.
Thickness: .040, .080

REFLECTIVE VINYL



Reflective vinyl is similar to standard vinyl in that it can be cut to shape AND applied to any glossy surface. It is different in the fact that it has a metallic, reflective base that causes it to reflect back light when it shines onto it. Great for parking and street signs, along with directional signs viewed at night.
DISPLAY OPTIONS:
A-FRAME



Also known as a display stand

IRON FRAME



Used frequently for real estate signs

WIRE STAKES



Economical and easy set-up

WOODEN POSTS



Sturdy display for larger signs, makes a big impact
FINISHING OPTIONS:
Lamination

Wire stakes

Installation services

Drilled holes

Grommets
---