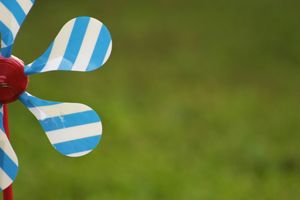 ProGraphix does not collect any personally identifiable information about you on this site unless you choose to provide such information voluntarily. We take privacy very seriously and will not purposefully share any information about you with another party.
What information is collected
ProGraphix may collect personal information from you on this website that you provide, such as name, address, telephone number, e-mail address, and employment related information that may be found on resumes, applications, or employment references.
How information is collected
ProGraphix does not use internet cookies. We contract with a third-party service provide to collect anonymous site usage data for internal use only such as number of hits and visits. Any personal information provided via email, form submission, or subsequent emails or correspondence is considered voluntarily submitted.
How information is used
Personal information gathered on this site is used only in the course of business between ProGraphix and the individual or business providing the personal information. If personal information is submitted via our Request an Estimate or Send a File web pages, information gathered will be used only for these purposes. ProGraphix does not sell or rent personal information to third parties or partners. ProGraphix may release personal information to appropriate governmental authorities if required by law, if a customer may be engaged in fraudulent activity, or where your communication suggests possible harm to others.
Security of information
ProGraphix employs reasonable measures to ensure the security and safety of your personal information against loss, misuse, and unauthorized access. Although our email access is protected, we cannot ensure the security of any information you send via email and you do so at your own risk. Information submitted via any forms on this site is held in a secure database accessible only by ProGraphix. This information will be held indefinitely unless otherwise requested to be purged. If you would like to have ProGraphix purge this data, please contact us at info@prographixaustin.com.
Links to 3rd Party Sites and Partners
This site does contain links to other websites. ProGraphix is not responsible for the privacy policies of these 3rd party websites or organizations.
Contact Information
If you would like to contact ProGraphix regarding this policy, please contact:
ProGraphix
807 Stark Street
Austin, TX 78756
Phone: 512.371.1964
Fax: 512.371.1922
Email: info@PGAustin.com