PHASING OUT FOAMCORE
Why this popular product is hurting the environment and how ProGraphix is making moves to reduce waste with our new product, EcoBoard
---
June 18, 2021
Written by Shelbi Macfarlane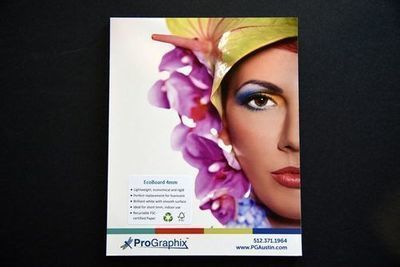 Foam core is a commonly used, economical foam board option. If you've used it for projects in the past, you're certainly not alone -- it is one of the most popular print products today and many organizations' go-to. Even if it is your current print material of choice, read on….by the time you're done reading this, you'll be saying "foam core no more!"
Foam core—also called foam core board— is a material with a foam center sandwiched between two clay-coated pieces of paper. The core is typically made from lightweight polystyrene, which is one of the world's most common types of plastic. Also used to make Styrofoam, polystyrene is known to have the potential to release toxic emissions when heated at certain temperatures. That said, while foamcore is versatile and affordable, the materials used can be toxic for the environment and are not recyclable.
Our new material, EcoBoard, is an eco-friendly replacement for foam core, offering all the same advantages of being lightweight, versatile and economical….and the best part? It's fully recyclable! ProGraphix's new EcoBoard also prints beautifully, is crush resistant and is priced the same as foamcore.
Here are some advantages to using EcoBoard . . .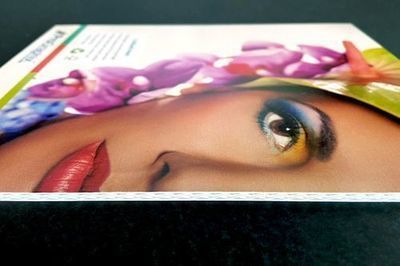 It has a bright white, smooth paper surface
Foam core's surface tends to be a dimmer shade of white, making prints less vivid. EcoBoard does not have this problem!
It's economical
Our EcoBoard is priced exactly the same as foamcore, so you will not be spending any more for a better product! Looking for pricing on a specific project?
It's available in 4mm thickness
Many paper board options with a similar price point are extremely thin. EcoBoard's thickness is comparable to that of the standard foam core product.
It's extremely lightweight
This makes for easy handling and installation, and contributes to the versatility of the product.
It's rigid and flat
EcoBoard's high level of rigidity and flatness make for beautiful displays and durable temporary signage.
The edges cut cleanly
EcoBoard is an easier material to cut through, which means smoother edges than foam core, making for a cleaner overall look for your signs.
It has outstanding print results
The structure of the core does not show through, which ensures your print design is the star of the show!
It is made of 100% FSC® Certified Paper (FSC®-C074317) 
Most notably EcoBoard is 100% recyclable with simple and inexpensive disposal as waste paper.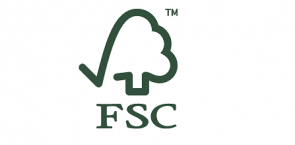 FSC stands for Forest Stewardship Council, an organization that promotes the use and management of the world's forests. Approval by the FSC means the material used in EcoBoard's construction has been sourced responsibly, and the forests from which it was sourced are being renewed. It's not just your sign and display products that can be FSC certified—keep your eyes peeled and you'll see their logo on flooring, wallpaper, doors, furniture, and plenty of other wood and paper-based products.

With a limited number of recyclable printing materials, we at ProGraphix are always on the lookout for unique products that can be widely used to create a quality end product with a higher purpose of helping protect the environment. Learn more about EcoBoard, along with our more durable, long-term alternative: EcoBoard MAX.